Our water softeners are brilliantly designed to work. Period.
A Kinetico Water Softener will provide your family with abundant clean, soft water on demand. From multitank systems powered by the energy of moving water to a more traditional approach, Kinetico covers all your options. Ask us which water softener is right for you.
Eliminate repairs and problems with plumbing and water-using appliances
Eliminate dry, itchy skin and dry, brittle hair
Eliminate the need for costly soaps, detergents and cleaning supplies
Eliminate spotting and stains on fixtures, dishes, glassware, sinks, clothing, tubs and showers
Premier Series
Peerless performance, unmatched efficiency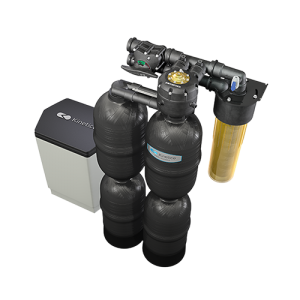 Kinetico Premier Series water softeners set the bar for water conditioning equipment. Powered by moving water, you'll enjoy soft water without the hassles and problems from electrical components. And since multiple tanks provide service even during regeneration, your family never has to wait for soft water. It's available 24/7. Operation is based on your usage, so the system will only use salt and water when needed.
Using Kinetico's new patent-pending AccuDial™ technology, your water professional can adjust your Premier Series softener to your specific water needs, maximizing salt and water efficiency. Backed by the most comprehensive warranty in the industry, you can rest assured that your family will enjoy the benefits of soft water for a long, long time.
AccuDial™ 20 Precision
High Flow Rate
Soft Water, Countercurrent Regeneration
Multiple Tank System
Platinum 10 Year Warranty
Signature Series
Tried and true treatment technology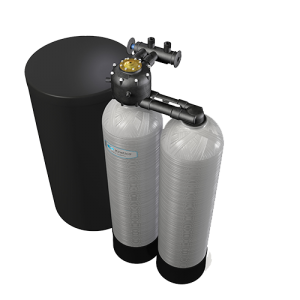 Kinetico Signature Series water softeners are classically Kinetico: dependable, efficient, non-electric and rugged. Powered completely by water, this softener solves everyday water problems reliably and efficiently without the hassle of timers or computers. Twin tanks take turns regenerating so your home is never without soft water. Systems clean themselves with soft water too, so your softener will perform better and last longer.
Signature Series water softeners also have a comprehensive warranty, you can rest assured that your water will be soft and iron-free for years to come.
Non-Electric Operation, Works on Demand
SmartDisk™
Soft Water, Countercurrent Regeneration
Twin Tank System
5 Year Warranty
Essential Series
Minimal footprint, powerful treatment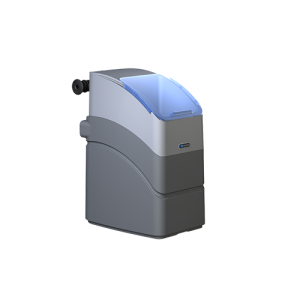 Kinetico Essential Series water softeners are a great fit for many households. Even with their small footprint, they have a lot to offer. These non-electric, demand based systems regenerate only when needed so you'll save money and salt without having to tinker with timers or electrical components. And regeneration only takes a few minutes: a fraction of the time it takes other softeners to come back in service. Your whole household will enjoy the soft, fresh water a Kinetico Essential water softener provides.
Non-Electric Operation
AccuDial™ 5 Precision
Minimal Regeneration Time
5 Year Warranty